Saturday, 04 December 2021
1:30 PM West Ham v Chelsea
4:00 PM Wolves v Liverpool
Sunday, 05 December 2021
3:00 PM Man-U v Crystal Palace
3:00 PM Spurs v Norwich City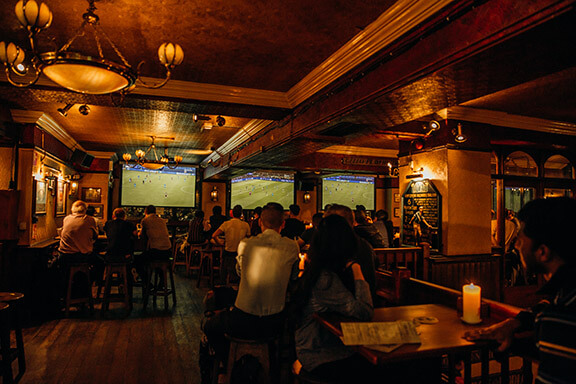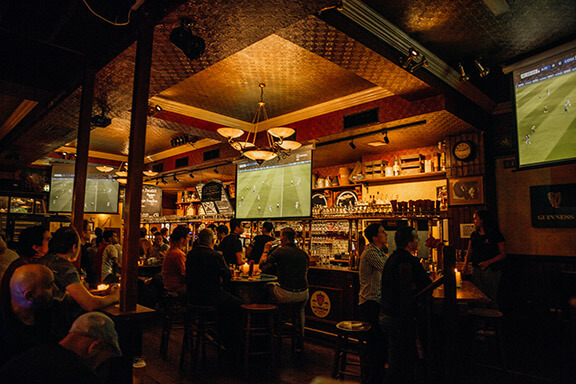 With 7 big screens, the largest beer selection of The Hague, a full food menu, plenty of room and a city centre location, we hope we will be your first choice to watch your favourite game. We currently show the English Premier League, several cup games, Europa League and Champions League football. If there is a game you would like to see, don't hesitate to shoot us a message so we can see what we can do for you!
Before we forget: sports are mostly shown upstairs, with some exceptions for big matches. Upstairs tables are on a first come first serve base.
There are no reservations for sports possible.