Thursday 23 January
21:00 – Wolverhampton Wanderers v Liverpool
Saturday 25 January
13:45 – Brentford v Leicester City
16:00 – Southampton v Tottenham
16:00 – Valencia v Barcelona
18:30 – Hull City v Chelsea
Sunday 26 January
12:30 – Inter Milan v Cagliari
14:00 – Manchester City v Fulham
16:00 – Tranmere/Watford v Man-U
18:00 – Shrewsbury Town v Liverpool
18:00 – AS Roma v Lazio
20:45 – Napoli v Juventus
Monday 27 January
21:00 – Bournemouth v Arsenal
Wednesday 29 January
20:45  -Manchester City v Man-U
20:45 – West Ham v Liverpool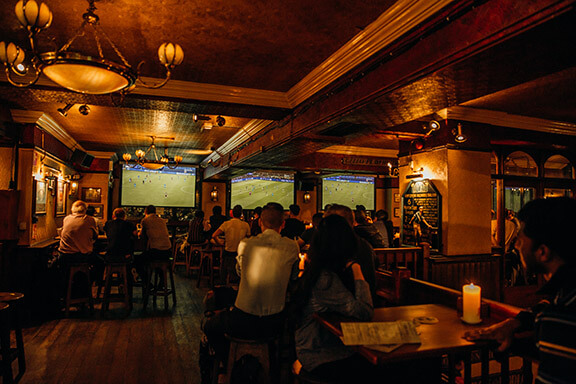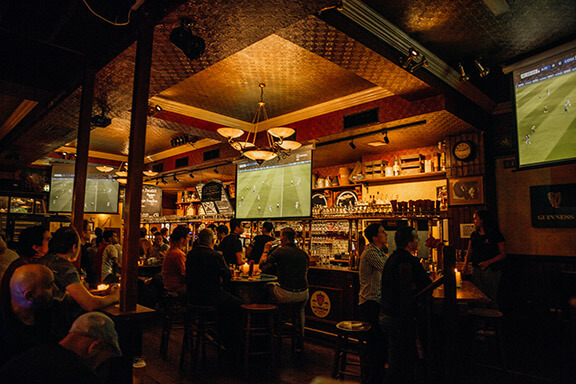 With 7 big screens, the largest beer selection of The Hague, full food menu, plenty of room and a city centre location, we hope we will be your first choice for your favourite sport. We currently show the English Premier League, several cup games, Europa League and Champions League football. We have 7 big screens, so if there is a game you would like to see then please drop us a message and we will see if we can show it for you.
Before we forget; the big games we broadcast on all our big screens. Sports are mostly shown upstairs.
Pub Quiz with Question Mark
A proper English pub quiz hosted by the amazing Question Mark. Put your team to test to win prizes in rounds of general knowledge, sports, music and more. Reserve your table before 7pm.