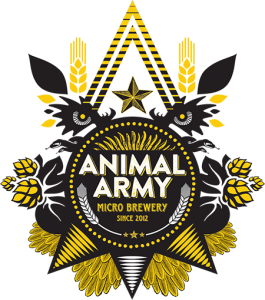 The Fiddler heeft haar eigen micro-brouwerij. Wij brouwen traditioneel Engels bier en in The Fiddler zelf! Wij gebruiken uitsluitend pure ingrediënten voor ons eigen bier.
Ons bier is dan ook vrij van toevoegingen en kleurstoffen. Er zijn slechts 5 ingrediënten die nodig zijn bij het brouwen van ons bier: water, mout, hop bloemen, onze gist en een brouwer met een passie voor bier en een scherp oog voor perfectie!
Op dit moment hebben we een pale ale, een stout, een Engelse india pale ale, een rode ale, een Duitse weizen, een Nederlandse bock en een Nederlandse blondine gebrouwen. Meer informatie over deze bieren kan je vinden in ons eigen Animal Army biermenu.

#animalarmy #fiddlerdenhaag